Bible Study 📖 Week 12
This week's study is called Vaychi, Vayechi or Vayhi (וַיְחִי‬ — Hebrew for "and he lived," the first word of the parashah) is the twelfth weekly Torah portion (פָּרָשָׁה‬, parashah) in the annual Jewish cycle of Torah reading and the last in the Book of Genesis. The parashah tells of Jacob's request for burial in Canaan, Jacob's blessing of Joseph's sons Ephraim and Manasseh, Jacob's blessing of his sons, Jacob's death and burial, and Joseph's death.
Some really good commentary on this week's scripture can be found at:
http://yourlivingwaters.com/Genesis/Vayechi-Commentary-2009.pdf
http://yourlivingwaters.com/Genesis/Vayechi-Commentary-2009a.pdf
---
Old Testament (Torah)
Genesis 47:28 - 50:26
This Parsha was sorta weird in the sense of blessings that Israel gave to his sons (the 12 tribes). I watched something that sort of satisfies my curiosity for what I thought were strange blessings.  For example; in Genesis 49:5-7
5 "Simeon and Levi are brothers; Their swords are implements of violence."

6 "Let my soul not enter into their council;Let not my glory be united with their assembly;Because in their anger they slew men,And in their self-will they lamed oxen."

7 "Cursed be their anger, for it is fierce;And their wrath, for it is cruel...
The Torah portion this week was difficult (for me at least) to see a lot of the of the prophetic parallels in the greater story of scripture.
---
Haftorah (The Prophets)
1 Kings 2:1-12
Recounting his life, this portion gives us an intimate picture of a Father speaking to his son, telling him to keep YHWH's commands, charges and statues.
The thematic elements from this portion was very easy to grasp, after getting through the first part of the reading this week.
My favorite part out of this passage, is where we see King David (also like Israel), charging his son Solomon with the following passage:
"I am going the way of all the earth. Be strong, therefore, and show yourself a man. Keep the charge of the Lord your God, to walk in His ways, to keep His statutes, His commandments, His ordinances, and His testimonies, according to what is written in the Law of Moses, that you may succeed in all that you do and wherever you turn..."
#TRUTH
---
New Testament (Brit Ha'dasha)
Luke 4:31 - 5:11
It's funny how all of the portions always tie together! This passage really reminds me about what we just read through earlier. In relation to how Joseph's life is paralleled to the Messiah's.
In one of the studies I went through (ref above), the word for "many" earlier in the Parsha, [when Joesph was explaining to his brothers how God had planned to use his life, to save the life of "many"],  depending on how it's read/interpreted word (in the Hebrew Scriptures) has a small marking on it that (in their opinion) looks like the Hebrew word for "Fish" (Strong's - 1709).
Acts 7:15-16
hmmm.......
Hebrews 11:21-22
okaaaayyy...
1 Peter 1:3-9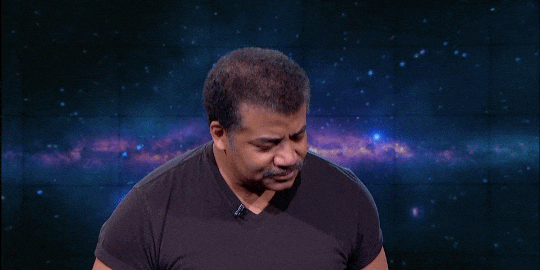 1 Peter 2:11-17
Watch out y'all!!!
#State of the Church